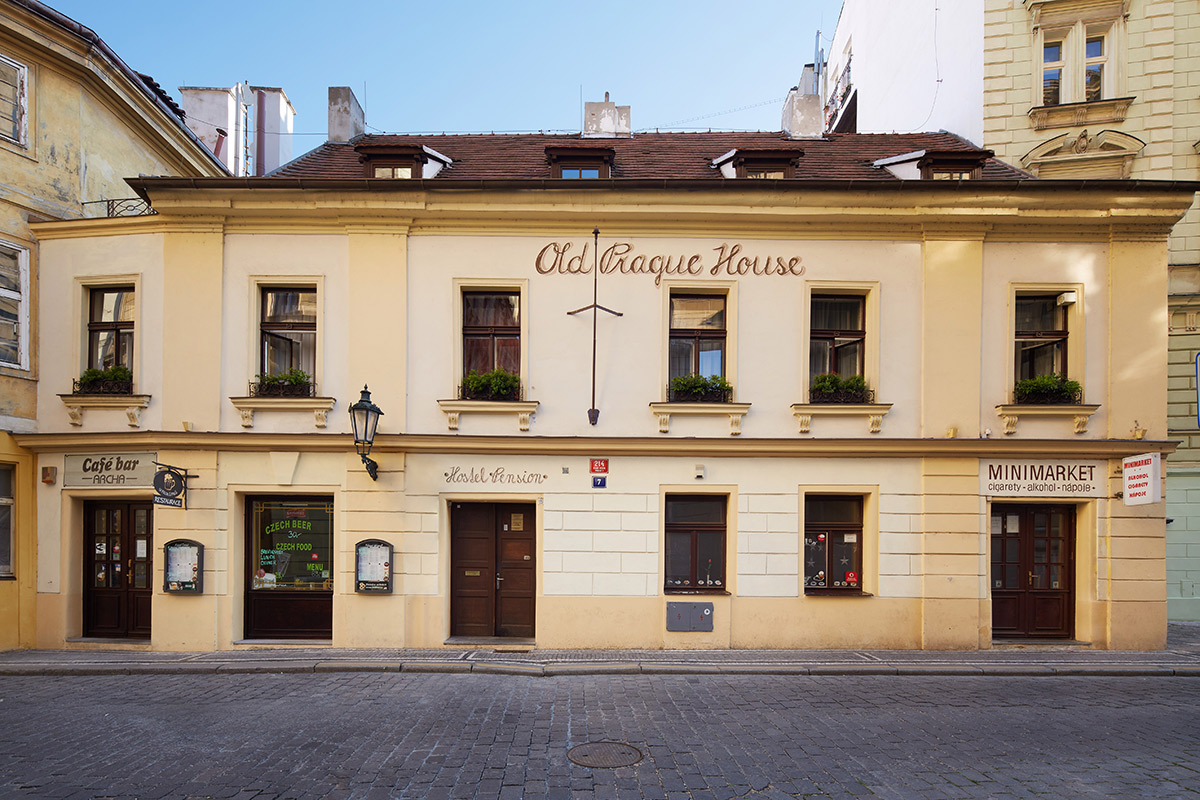 OLD PRAGUE HOUSE
Accommodation in Prague
Spend your holiday in the Old Prague House, a pleasant, family run hostel (guest house), in the heart of the romantic old Prague centre.
The building of the hostel dates back to the beginning of the 15th century. This merchant's house was listed as a protected historical building in 1958 and represents an authentic example of the architecture and craftsmanship of its time.
Some of the most important historical sites of Prague, such as the Charles Bridge, the National Theatre, or the Old Town Square with the Prague Astronomical Clock, can be found in the immediate vicinity of the hostel.
If you want to taste the colourful night life of Prague, you can choose from a variety of pleasant bars and popular clubs, such as the Karlovy Lázně club, located only 200 metres from our hostel.
A ten minute stroll through the picturesque streets of the Old Town will take you from the hostel straight to the Wenceslas Square. The Prague Castle can also be reached on foot after a more than pleasant thirty minute walk. Procházka vám zabere přibližně deset minut chůze.